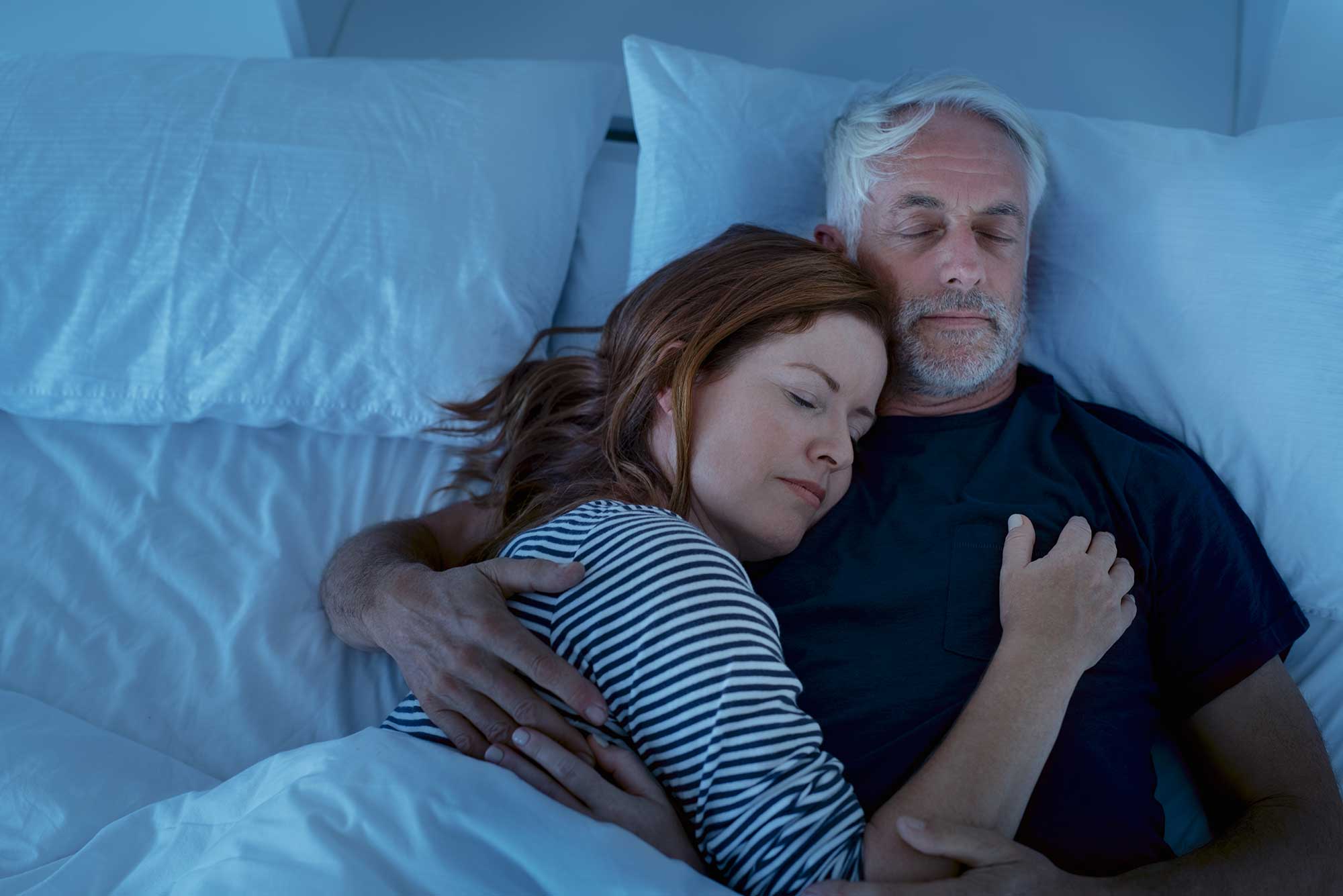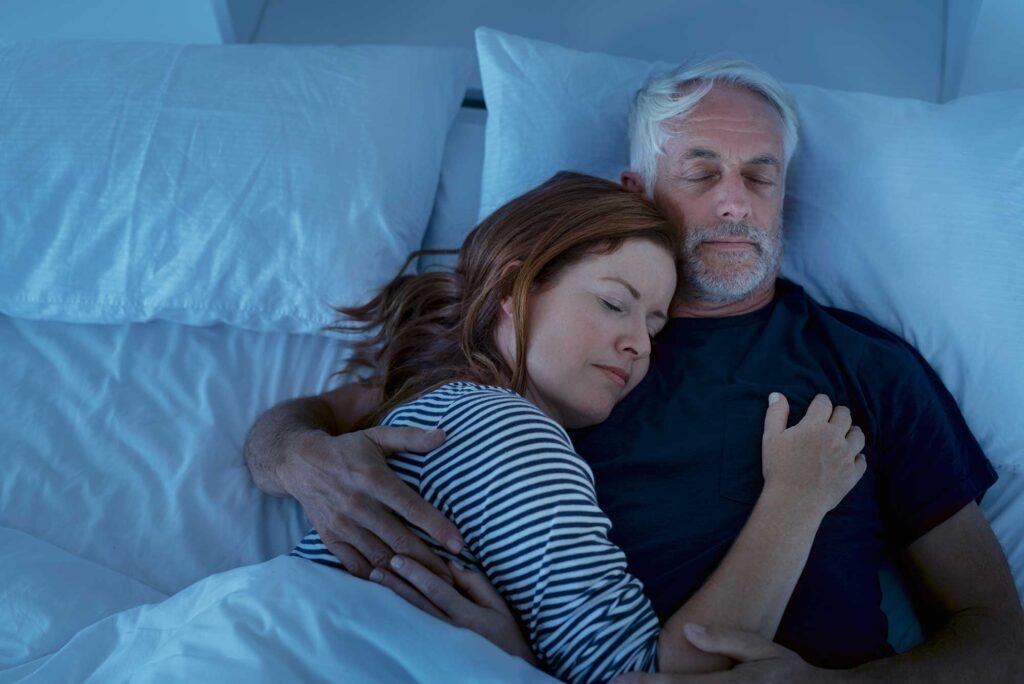 Sleep Apnea in the U.S.: Causes, Types, and Advanced Treatments
In the U.S., between 2% and 9% of adults suffer from obstructive sleep apnea (OSA)1. Still, many cases likely remain undiagnosed. Those with OSA face interrupted breathing during sleep because of a physical blockage in the upper airway. This can result in symptoms like snoring, gasping, choking, and sudden awakenings.
OSA sufferers often complain of daytime drowsiness, headaches, reduced attention, and cognitive fog. More worryingly, OSA can lead to significant health risks, such as stroke, heart diseases, high blood pressure, and heart attacks. OSA can result from both lifestyle and genetic factors. Although incurable, treatments can enhance sleep quality and reduce associated health risks.
While OSA is the most common, central sleep apnea (CSA) and mixed sleep apnea are other types. CSA arises when the brain fails to signal the breathing muscles properly, whereas mixed sleep apnea is a blend of both CSA and OSA. The Inspire Sleep Apnea Treatment specifically targets OSA.
Understanding the Inspire Sleep Apnea Treatment
The Inspire Sleep Apnea Treatment is a unique upper airway stimulation (UAS) designed to clear your airway during sleep. After meeting the necessary criteria, an Inspire-certified physician will place a monitoring device in your chest. Another component, a nerve stimulator, is implanted under your chin. Working in tandem, these monitor your breathing and provide gentle pulsations to your tongue-controlling nerve, moving your tongue forward to facilitate easier breathing. You can activate the device using a remote before sleeping.
Clinical trials indicate that after a year of using the Inspire device, 66% of participants reduced their apnea-hypopnea index (AHI) scores by at least 50%. Also, 75% witnessed a 25% reduction in oxygen desaturation index (ODI).2
The Food and Drug Administration (FDA) has given its approval to the Inspire Sleep Apnea Treatment. Initially approved in 2014 for those above 22 years, the age limit was lowered to 18 in 2020. Most major U.S. insurers, including Medicare, cover Inspire, but individual policy terms will dictate the cost.
How It Works
The Inspire system comprises a breathing monitor, a nerve stimulator, and a remote. Activated with the remote before sleep, the chest-implanted device observes your breathing. Each breath triggers the chin-implanted stimulator, which sends a gentle pulse to the nerve that moves your tongue, making breathing easier. Users may feel a pulsing sensation when awake, but it's typically unnoticeable during sleep.
Side Effects and Aftercare
Like all surgeries, the implantation has inherent risks, including infection, pain, and swelling. Some may experience temporary tongue weakness post-operation. Common side effects include tongue abrasion, dry mouth, and discomfort from the nerve stimulator. Adjusting the device's settings can mitigate these effects.
Post-implantation, users should expect a few days of basic recovery and about two weeks before returning to heavy activities. The device should be checked once or twice annually by a doctor. Its battery lasts around 11 years, after which a replacement procedure is needed.
MRI scans are possible after installation, but with specific guidelines.
Eligibility and Comparing to CPAP
To qualify for the Inspire treatment, individuals should:
Have an OSA diagnosis with an AHI score of 15-65.
Be above 18 years.
Have tried CPAP therapy unsuccessfully.
Have a BMI under 32.
Undergo a nonsurgical airway exam by an Inspire-certified doctor.
Not have a diagnosis dominated by CSA or mixed sleep apnea or suffer from certain other conditions.
Compared to CPAP, which uses pressurized air to keep the airway open, Inspire employs nerve stimulation. Both aim for the same result but achieve it differently. While CPAP has been beneficial for many, some find the masks uncomfortable, especially side and stomach sleepers. The Inspire treatment requires surgical commitment and might be expensive based on insurance.
When Should You Consider Treatment?
Untreated OSA can endanger lives. Beyond common symptoms like fatigue and irritability, it can cause severe health conditions and even lead to accidents from sleep deprivation. If you frequently experience symptoms like loud snoring, gasping for air, nighttime awakenings, brain fog, excessive daytime sleepiness, or morning headaches, consider seeing a medical professional. Scheduling a sleep study can offer insights into sleep apnea, providing a pathway to effective treatment.
Strohl, Kingman P. (2020, Sept). Obstructive Sleep Apnea. Merck Manual Professional Version., Retrieved March 17, 2022, from https://www.msdmanuals.com/professional/pulmonary-disorders/sleep-apnea/obstructive-sleep-apnea
Strollo, P. J., Soose, R. J., Maurer, J. T., de Vries, N., Cornelius, J., Froymovich, O., Hanson, R. D., Padhya, T. A., Steward, D. L., Gillespie, M. B., Woodson, B. T., van de Heyning, P. H., Goetting, M. G., Vanderveken, O. M., Feldman, N., Knaack, L., & Strohl, K. P. (2014). Upper-airway stimulation for obstructive sleep apnea. New England Journal of Medicine, 370(2), 139–149. https://www.nejm.org/doi/10.1056/NEJMoa1308659