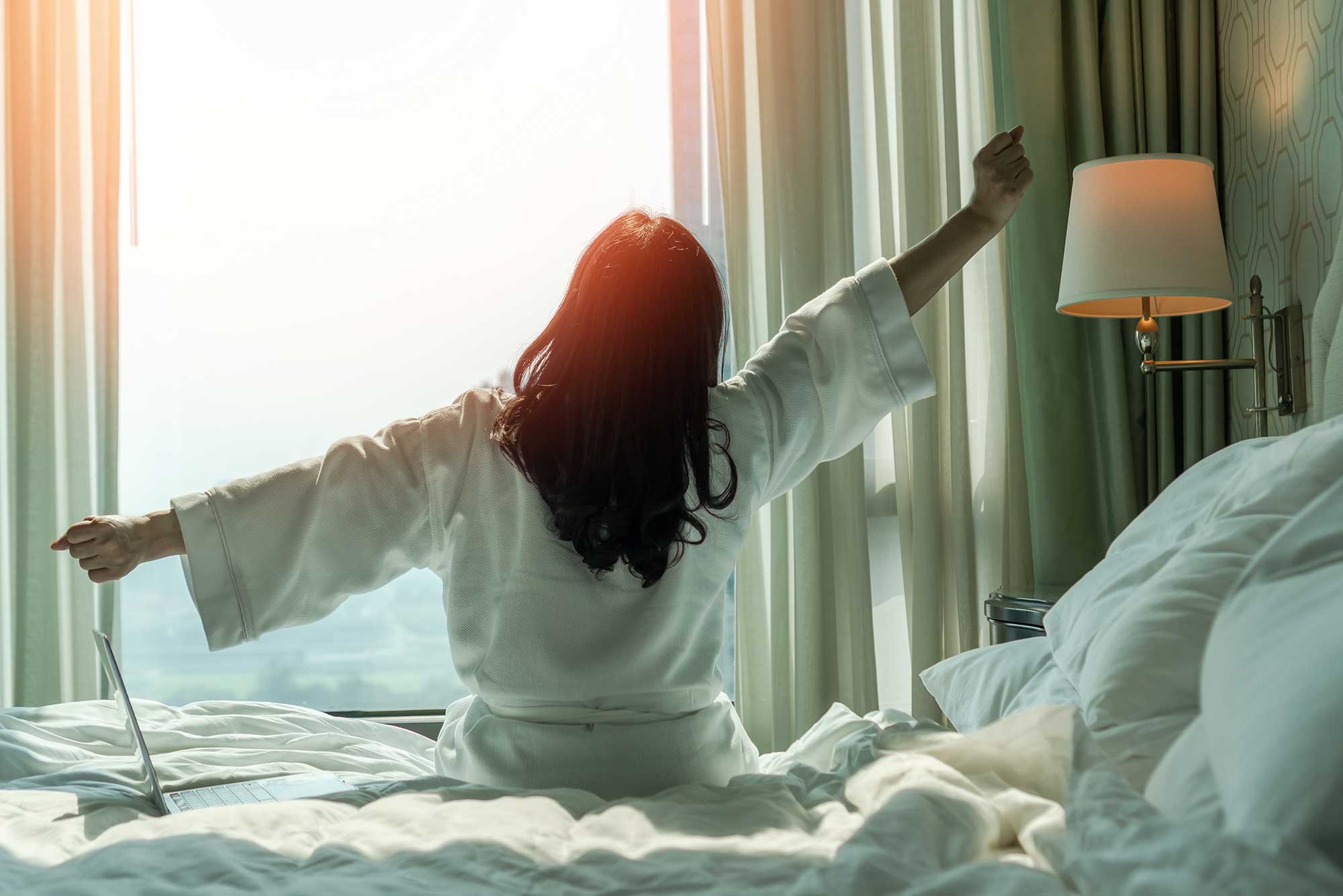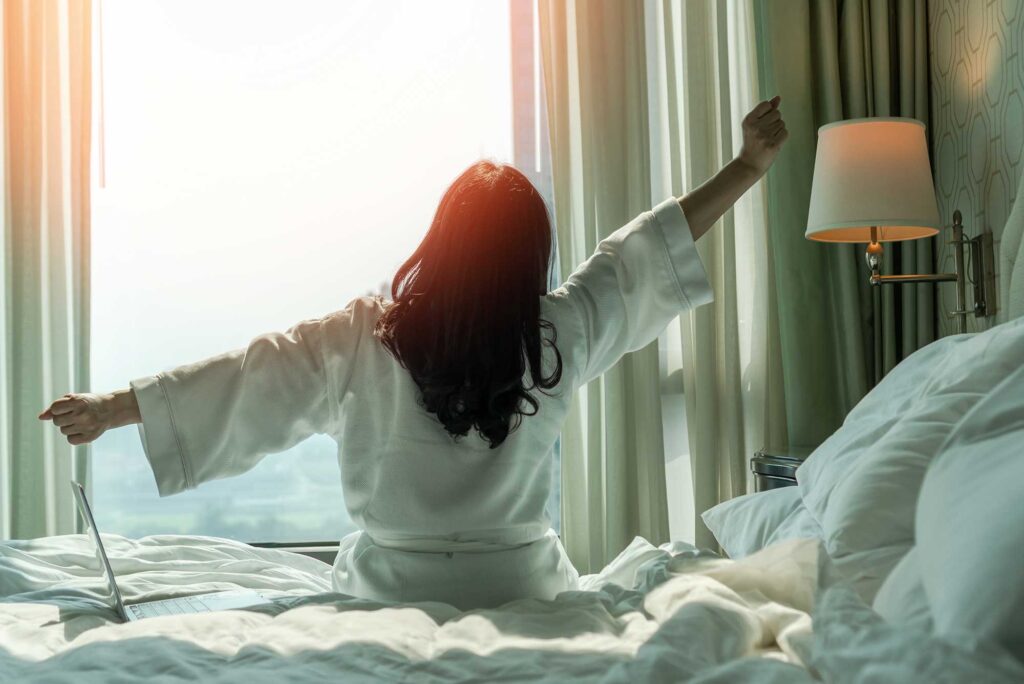 Sleep plays a crucial role in maintaining overall health, and its quality and quantity have a profound impact on mental and emotional well-being. During sleep, our bodies and minds undergo essential restorative processes, including cell repair, memory consolidation, emotional processing, and brain detoxification. Good sleep not only enhances cognitive abilities such as learning and attention but also helps regulate emotions effectively. Conversely, when we lack sufficient high-quality sleep, it can adversely affect our mental health, making it more challenging to cope with daily stressors and amplifying negative emotions while diminishing our ability to recognize positive aspects of life.
In the 2023 Sleep in America® Poll, researchers aimed to explore the relationship between sleep and mental health in the United States. The results highlighted a clear link between healthy sleep habits and depressive symptoms:
Over 90% of American adults who reported very good overall sleep health did not experience significant depressive symptoms.
Approximately 65% of dissatisfied sleepers reported mild or greater levels of depressive symptoms.
Individuals who faced difficulties falling or staying asleep at least two nights a week exhibited higher levels of depressive symptoms compared to those without sleep difficulties.
More than half of the adults who slept less than the recommended 7 to 9 hours per night reported mild or greater levels of depressive symptoms.
The Reciprocal Relationship
Just as poor sleep can impact mental well-being, individuals struggling with mental health issues often experience sleep problems. Depression and sleep disturbances are closely intertwined, with each potentially exacerbating the other. Depression can lead to difficulties in falling asleep, increased time spent awake in bed, reduced physical activity, and diminished exposure to bright daylight, all of which disrupt sleep patterns.
Promoting Optimal Sleep and Mental Health
Recognizing the interconnection between sleep and mental health provides an opportunity to improve both aspects of well-being. By implementing healthy sleep habits, we can enhance our emotional and mental wellness. Consider the following steps:
Light: Spend time in bright light during the day, preferably natural light, and aim for sufficient exposure in the morning.
Exercise: Engage in regular physical activity for at least 30 minutes a day, five days a week, to promote better sleep.
Mealtimes: Maintain consistent meal schedules throughout the day.
Avoid: Refrain from consuming heavy meals, nicotine, caffeine, and alcohol before bedtime.
Wind-down: Establish a calming routine before bed to signal to the body that it's time to sleep. Aim for 7 to 9 hours of sleep per night, adhering to consistent sleep and wake times.
Environment: Minimize device usage at least an hour before bed and create a quiet, cool, and dark sleep environment.
The Power of Being Rested: Prioritizing sleep and embracing healthy sleep behaviors can significantly decrease the likelihood of experiencing heightened depressive symptoms. The 2023 Sleep in America Poll demonstrated the positive association between healthy sleep habits and mental health:
Nearly 75% of adults who consistently practiced high levels of healthy sleep behaviors experienced above-average sleep health.
Over 90% of individuals who adhered to the NSF's Best Slept Self recommendations reported no significant depressive symptoms.
Seeking Professional Help
If difficulties persist in achieving adequate sleep or if concerns regarding mental health persist, it is advisable to consult a healthcare professional. Sleep health is crucial for overall well-being, and seeking assistance from clinicians or specialists can provide valuable guidance and support. It is especially important to seek help if changes in mood or feelings of depression are experienced, as they can be common among those with poor sleep health.
Recognizing the profound link between sleep and mental health underscores the importance of prioritizing sleep as an integral part of our overall well-being. By embracing healthy sleep habits, we can promote optimal brain function, emotional well-being, and overall health. Remember, seeking help when needed is a proactive step towards improving sleep health, mental well-being, and overall quality of life.
If you are struggling with your sleep quality and have noticed that you have gained weight, your insufficient sleep might be contributing to your weight gain. For help with improving your sleep quality, contact Accent Sleep Solutions today for an appointment by calling (352) 271-5375.